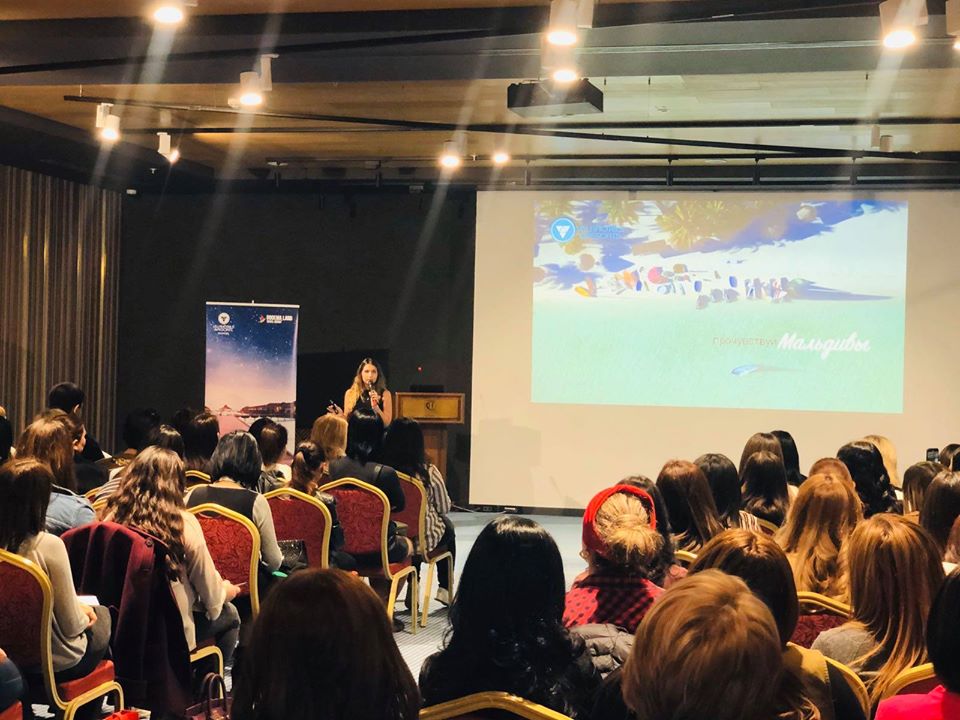 On November 15, 2019 Bogema Land LLC organized presentation of Maldivian Resorts of Villa Hotels Group.
Paradise Island, Sun Island, Royal Island, Holiday Island, Fun Island resorts among the best selling in Armenia.
Villa Hotels Group representatives always glad to share their news and achievements with Armenian travel agents. The quantity of participants shows great interest to Maldives destination.
Bogema Land LLC is proud to be the first and only travel agent in Armenia, that focuses on promoting exotic destinations and make them closer to Armenian market.